Integrated Flood Hazard Management Program

The objective of the Provincial Integrated Flood Hazard Management Program is to reduce the impacts flooding has on people, communities, and infrastructure.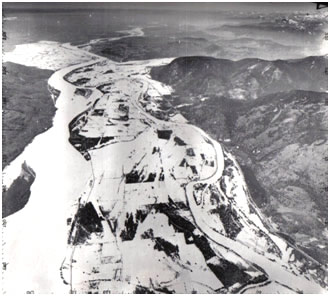 Flooding in the Fraser River Valley, June 1948
The Program is committed to providing policies, guidelines, and information that help local governments, diking authorities, provincial ministries and others to:
Manage land use in flood hazard areas.
Manage flood protection systems and maintain dike safety.
Prepare for, respond to, and recover from flood emergencies.
Because each of these types of activities has limitations, effective flood hazard management integrates all three approaches.