(published 1998)
Habitat Atlas for Wildlife at Risk
Land Trusts and Private Land Stewardship
What is Stewardship?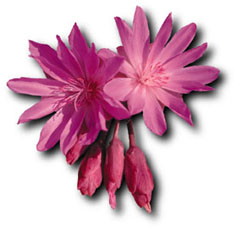 The term "stewardship" is used to mean the responsible and careful use of the natural environment around us. Stewardship programs encourage landowners to manage their lands in ways that maintain, restore or enhance the diversity of native plants and wildlife.
Private land stewardship can have many dimensions. Stewardship initiatives can focus on a particular species or habitat, or an entire watershed. Activities can involve small or large properties, from backyards to rural residential acreages, farms and ranches. Stewardship can involve one landowner or many landowners who share a natural feature such as a stream.
Conservation stewardship involves caring for the natural environment and taking responsibility for its well-being.
Programs In Our Area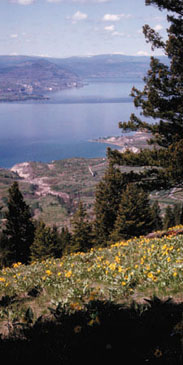 The South Okanagan-Similkameen Stewardship Program (SOS Stewardship) was set up in 1994 by the Nature Trust of British Columbia, the Habitat Conservation Trust Fund and Ministry of Water, Land and Air Protection to help private landowners protect and enhance natural areas on their land.
Land Trusts
Land trusts are private, non-profit societies created to acquire and hold land for the benefit of the community.
They are the fastest-growing part of the conservation movement in North America.
To preserve land for farm and conservation purposes, trusts acquire land or development rights through donations and bequests. Several land trusts are protecting land in British Columbia.
The recently formed Land Trust Alliance of British Columbia has been incorporated to provide education, communication, services and leadership to helps member land trusts, conservation groups and the general public to protect, and rehabilitate natural and cultural heritage areas in British Columbia.
The Role of Non-Government Organizations (NGOs)
Community organizations and groups have a critical role to play in any conservation strategy. They are often the first to tell governments when an environmental situation has reached a critical stage, and can do many things that governments cannot. NGOs can acquire land that is critical for wildlife, mobilizing the public in fund-raising campaigns to do so.
| | |
| --- | --- |
| Fencing to prevent livestock trampling sensitive vegetation at the Osoyoos Oxbows. This fencing project in the South Okanagan Wildlife Management area was completed with the help of nongovernmental organizations such as Habitat Conservation Trust Fund and Ducks Unlimited. | The Okanagan Similkameen Parks Society (OSPS) became the first NGO to really get involved in South Okanagan conservation issues in 1960s when it bought two blocks of land near Vaseux Lake. It later sold them to the Canadian Wildlife Service, consolidating that agency's commitment to conservation in the Okanagan. The OSPS also carried out a successful campaign of public education and political lobbying that resulted in the designation of two large provincial parks at the northern and western edges of the South Okanagan: Cathedral Provincial Park and Okanagan Mountain Provincial Park. |
The Nature Trust of British Columbia is another NGO that has played a key role in South Okanagan conservation. The Trust was established in 1971 to promote and support the conservation of ecologically significant areas in the Province. Recognizing the unique nature of the area, it initiated the South Okanagan Critical Areas Program in 1989. This Program provided the foundation for the South Okanagan Conservation Strategy, a five-year program of planning and research, including the production of the Habitat Atlas for Wildlife at Risk. In addition, the Trust has acquired 1400 hectares of conservation lands, in partnership with the Wildlife Branch, the Habitat Conservation Trust Fund and the Nature Conservancy of Canada at White Lake and Vaseux Lake.
The Role of Private Landowners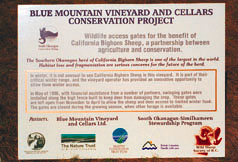 Private land is key to any realistic conservation strategy in the South Okanagan-Similkameen. Private holdings make up more than one third of the dry grasslands and valley bottom wetlands that together make the valley such a special place. It is not only impractical, but essentially impossible, to purchase all properties that contain critical wildlife habitat; it is also unnecessary. A successful program of voluntary landowner stewardship could achieve similar results.
Stewardship programs provide information to landowners about conservation management techniques and practical assistance for special projects. They also give landowners information on economic incentives to assist conservation and options such as conservation covenants, that ensure the environmental value of the land will be retained even if it is sold.